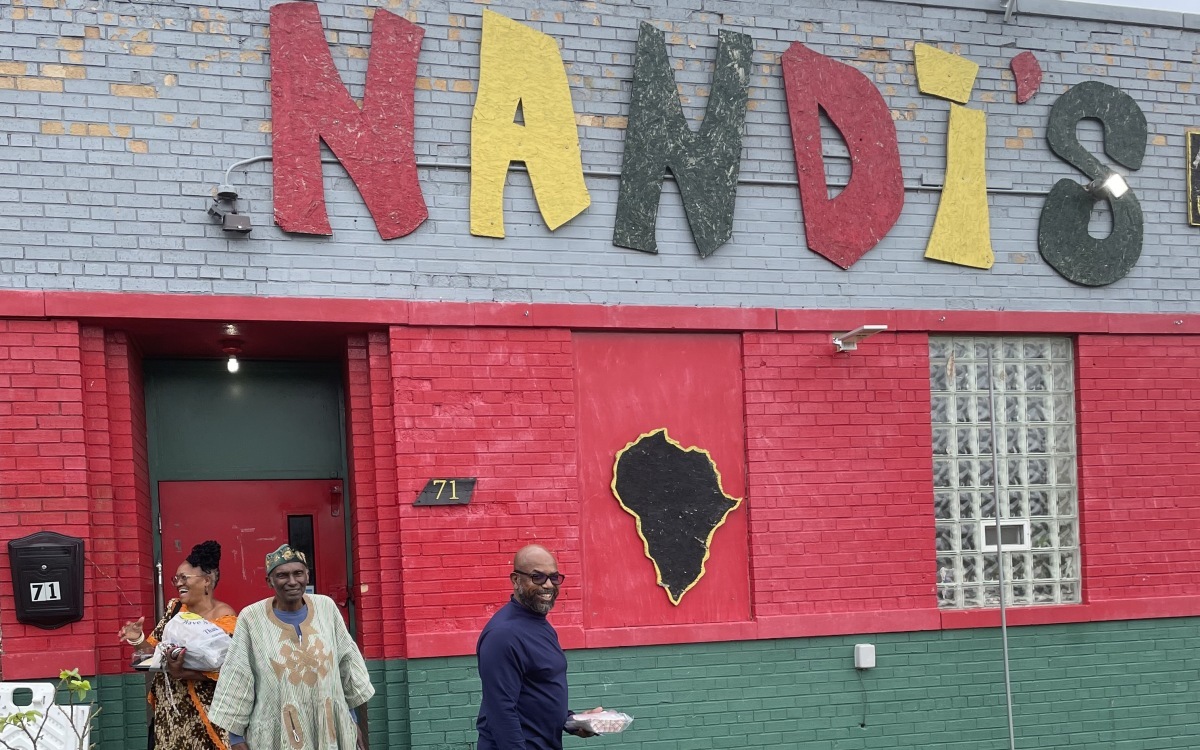 Dennis Boatwright, II
Political Activist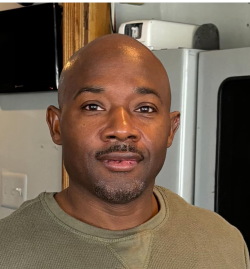 Black owned bookstores thrive despite Amazon.com controlling 50% of online shopping
The rise of Amazon.com delivered a fatal blow to many bookstores in the United States.   One after the other bookstore across the U.S. closed as a growing number of readers found it convenient, and in many cases, cheaper to order the same books online.  Even giant booksellers like Borders were unable to stay afloat.  This is why Borders books filed for bankruptcy in 2011 and its biggest rival Barnes & Nobles was forced to shutter about 150 of its stores between 2007 and 2016.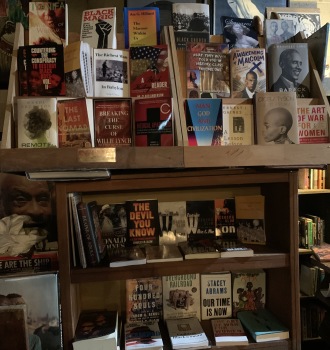 But Nandi's Knowledge Café attracts others who just want to get a bite to eat while listening to soothing jazz music in the background. Many diners flock to Nand's because this café specializes in the growing popularity of fish, vegetarian and vegan dishes. Everyone's favorite, including this writer, is the lemon-pepper fish and chips dinner that only costs around $10. With plenty of space to accommodate dozens of patrons, Nandi's Café hosts a variety of shows throughout the week, including Open Mic, Comedy Night, and Reggae Night. The doors are open Monday-Friday, 9:00am to 9:00pm, but on special event days the doors don't close to 3:00am. For more details please contact Nandi's Knowledge Café at 313-544-3775, or Nandiknowledge7@yahoo.com .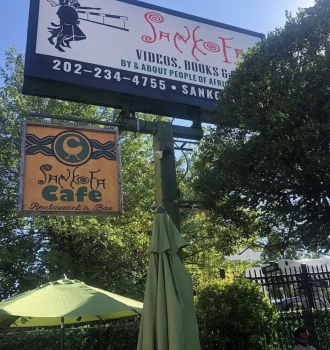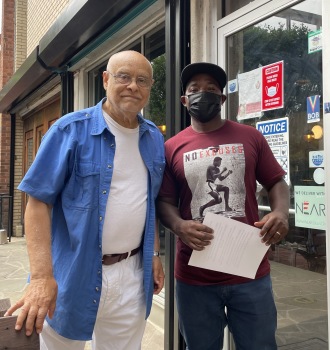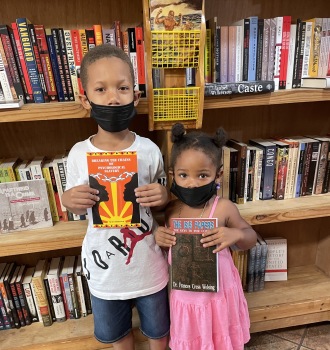 Sankofa Video, Books & Café is another huge success story despite Amazon. Opened in 1998, owner and producer of the highly acclaimed film, Sankofa, Haile Gerima, wanted Sankofa Books to be "liberated territory that hopes to be a place where thoughtful consideration of the past and future can take place via books, films, and programming particularly generated by and about people of African Descent."
Sankofa Books has an added advantage of being directly across the street from Howard University on 2714 Georgia Ave NW,  Washington, D.C. Whenever I visit Sankofa, a cheerful Haile Gerima is usually there to greet customers. Walking into Sankofa one immediately feels the spirits of Carter G. Woodson and William Leo Hansberry in the air. These two pioneering educators held professorships at Howard and fought hard to keep the curriculum relevant to the Black student body.
Since Sankofa is located in the nation's capital, on any given day a celebrity, Congressional Black Caucus member, or even a famous Howard alumnus is likely to stop by. In fact, during one of my visits actress Phylicia Rashad had just walked out. Furthermore, it is common to see famed author and pan-Africanists, Anthony Browder patronizing Sankofa. You can visit events.sankofa.com to see their selection of books, or call (202) 234-4755.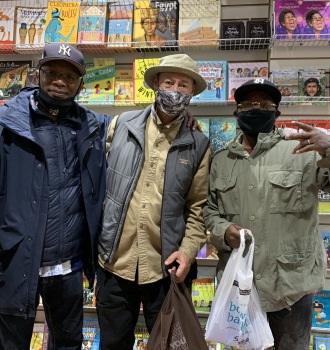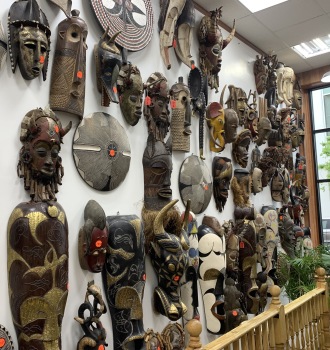 Still, the Source of Knowledge Book Store is yet another Black owned bookseller that is doing quite well.  Though the Source of Knowledge Bookstore doesn't have a café like Nandi's or Sankofa, The Source is by far the neatest, and well organized, and it has the largest collection of indigenous African art and African-centered books.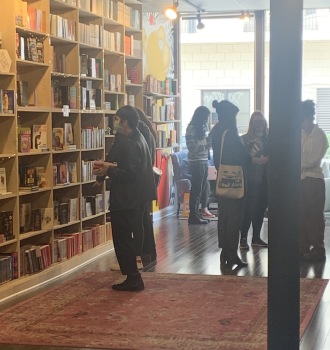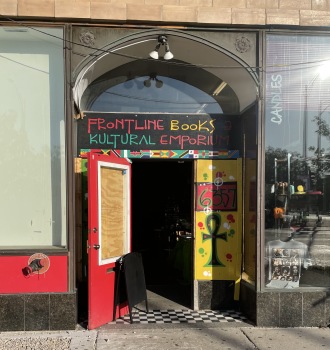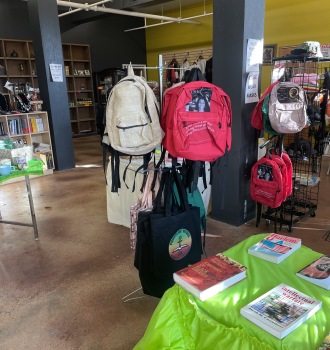 Located at 867 Broad St., in the heart of Newark, New Jersey,  Source of Knowledge's very presence is creating something of a Black Wall Street environment.  When I last visited Source of Knowledge bookstore, I was struck to see a few non-Blacks buying African-centered books. In fact, Semicolon Bookstore & Gallery (Chicago) and FrontLine Books & Kultural Emporium (Southside Chicago), The Shed (Detroit) and MEDU Bookstore (Atlanta) reported an uptick in business since the police murder of George Floyd.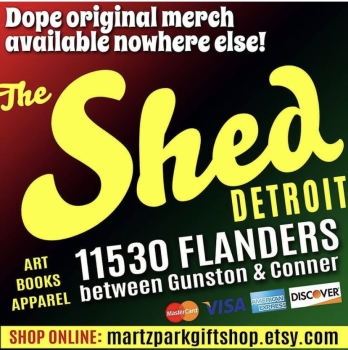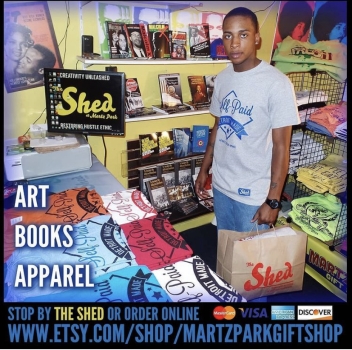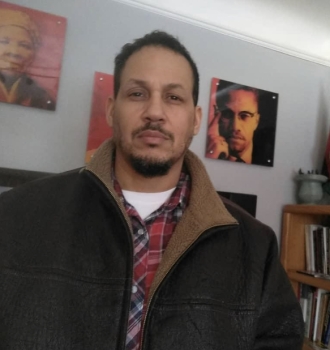 The non-Blacks I questioned inside the Source of Knowledge bookstore were buying books to find out the true extent of White racism and how they can help stop it. But what's keeping these Black owned bookstores afloat is more impactful than selling books.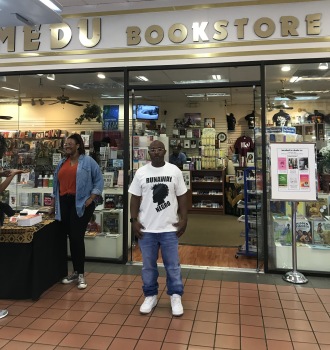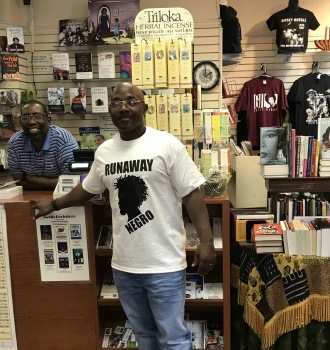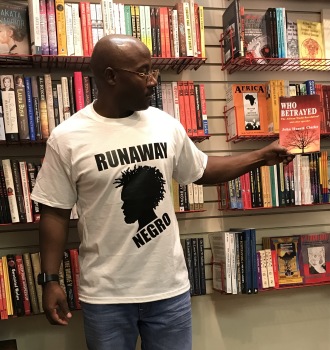 "Black bookstores sell more than just books to our customers," Nana Nandi once told me. "We are engaged in the local communities as mentors, social workers, grandparents, spiritual advisors, and even marriage counselors."
What gives the typical Black-owned bookstore an advantage is their ability to build off-line customer loyalty--something that Amazon.com cannot duplicate. Haile Gerima, for instance, and others also personally select books for clients who ask what books they need to buy. For example, when a customer wants a book explaining why too many African American youth behave in self-defeating fashions, Sista Nandi hands them a copy of Breaking the Chains of Psychological Slavery. And if a patron wanted insight on the negative impact of allowing people outside of one's community to own the majority of businesses, she might hand them, say, Dr. Claude Anderson's,  Powernomics.  It is this type of customer service and atmosphere that many customers seek, and a good way to bring them back.
Posted: Sun, Oct 31, 2021
Leave A Comment