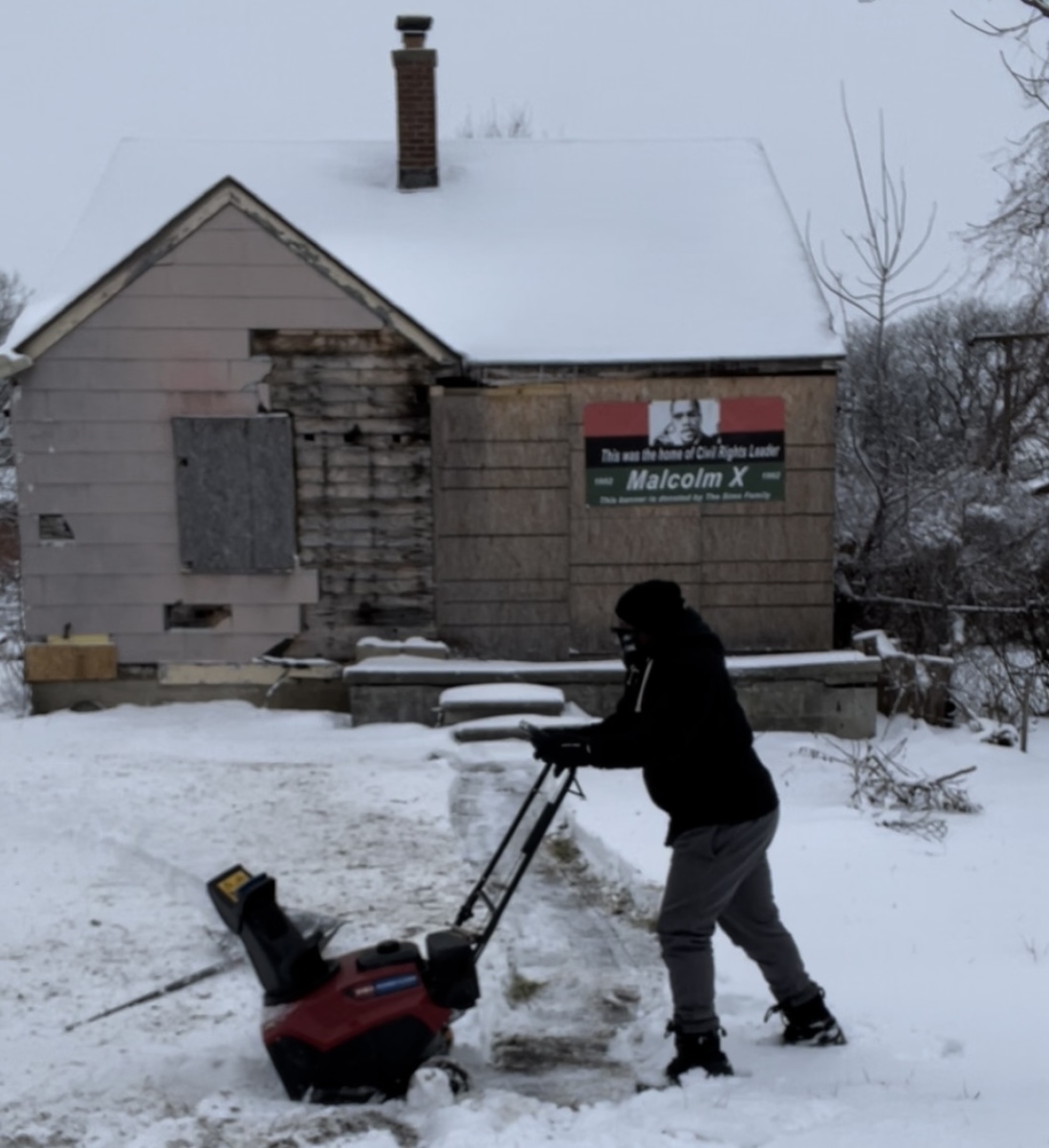 Dennis Boatwright, II
Political Activist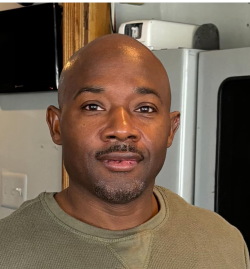 Malcolm X's Inkster house looks like a dump!
It is disgraceful and totally unacceptable for the place that Malcolm X once lived looks like a haunted house. The dwelling, located at 5336 Williams St., in Inkster, Michigan (a small city outside of Detroit), was listed on the National Register of Historic Places, the Michigan Economic Development Corporation announced last week.
But, years of neglect by city officials and indifference from residents caused this national landmark to be placed on the demolition list. 
For several years I have stopped by this house when driving through Inkster to pay homage to Malcolm X. Because this house is in total disrepair, I assumed it would be demolished. However, just a few days ago I received an angry email at 4 o'clock in the morning from a concerned British scholar, asking me why U.S. citizens, especially Detroiters and Inkster residents, allowed this important house to crumble.  His words fired up my spirit to the extent that I got dressed at the tail end of a cold wintry snow storm then drove from Detroit to Inkster to do something about it in order to clear my own conscience. It took me less than ten minutes to remove the snow. (Please visit my Facebook page to view entire video: Dennis Boatwright II)
I have since found out that Malcolm X is purported to have lived there from 1952 to 1953, but historian Paul Lee wrote that Malcolm lived there a few months with his brother Wifred Little, and a Brooklyn educator confirmed that Malcolm X lived there from time to time before he moved to Queens, NY. In addition, the Brooklyn native pointed out that Malcolm X drafted his first speeches in this house. 
Walking back to the subject, the next day I received a private message from an organization that received a $380,000 grant from the National Park Service African American Civil Rights program whereupon I conveyed that myself and an army of  skilled tradesmen and volunteers are anxious to assist in the renovations effort with funds and labor. When we receive an invitation we will make it public.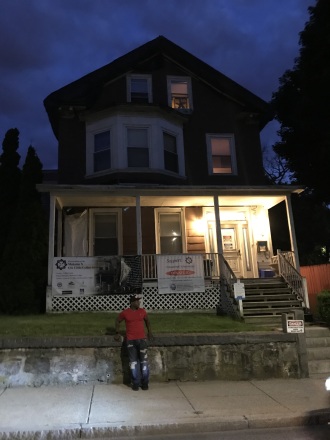 When I visited the Roxbury neighborhood of Boston in 2018, I stopped by the house that Malcolm X lived in with his sister Ella Little-Collins. That historic landmark, located at 72 Dale St., looked like a construction site. So, I knocked hard on the door to speak with the occupants to find out how I could help in its rehab. Peering through the windows I noticed plywood, ladders and sawdust strewn throughout the house. I returned to Detroit  in complete disbelief.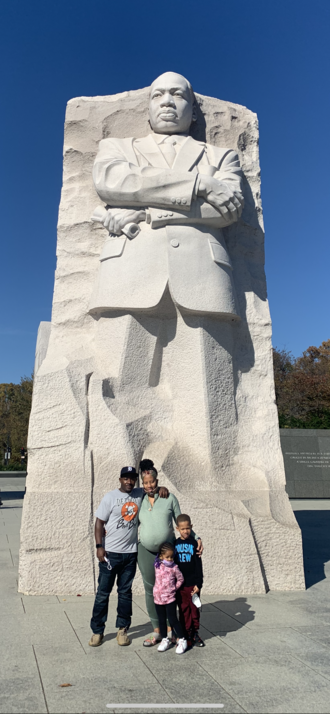 Yet, every time I see the towering, majestic Martin Luther King Jr. statue in Washington D.C. I am reminded how Malcolm X's legacy is neglected and deliberately  ill-treated. For instance, Dr. King has a magnificent memorial, a well-funded center in Atlanta,  a national holiday and countless streets named after him that pays tribute to his life works.  I visited his childhood house in Atlanta a few years ago and I was struck at how well manicured this historical landmark is kept. After my wife read my Facebook post she added "Even the house of Frederick Douglass is kept up."
This unfairness must be corrected. We must begin by admiring Malcolm X and MLK equally. They both served our people well based upon the vantage points they found themselves in.  And both were assassinated at age 39 for attempting to bring justice and equality to all citizens of the United States. There is no justification for Malcolm X's legacy to play second fiddle to Martin Luther King. Malcolm X was an international leader, an organizer and a world class stateman. We should collectively condemn divisive, made-for-tv intellectuals and activists who try to make us favor one over the other. Furthermore, we should not force children to choose between these great pioneers because of the fleeting political alignments of adults.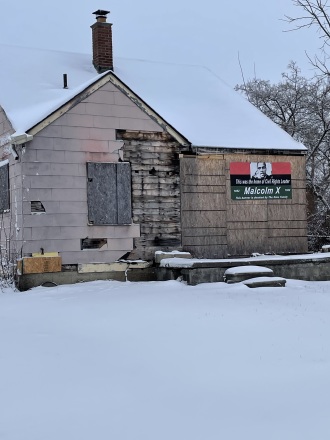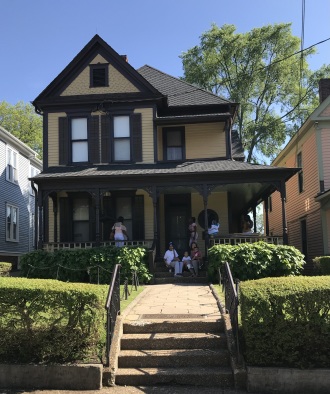 In response to the disappointment I saw in Inkster, coupled with the neglect of Malcolm X's legacy nationwide, I decided to start the Malcolm X Restoration Project to ensure that this great leader's legacy will be treated according to the prestige and stature invoked upon hearing his great name. This restoration team and advisory group will consist of developers, engineers, famed artists, renown scholars, lifetime community activists, and people who really want to see Malcolm X's legacy preserved appropriately. I personally will not allow grifters or pop-up Malcolm X admirers to be a part of this noble initiative. 
In this regard,  our first line of duty is to collect funds to erect a statue of Malcolm X either in downtown Detroit or Harlem. (Detroit is where Malcolm X begin and earned his nickname "Detroit Red," and Harlem is where he gained international stature.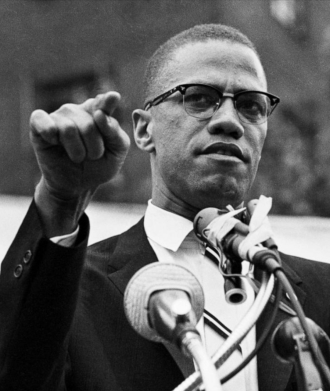 We must ask ourselves: How is it that Harriet Tubman, Congressman Adam Clayton Powell, and even Michael Jordan and Magic Johnson rightfully have statues erected in their honor, but not an iconic civil rights activists such as Malcolm X? There are some who desire his legacy to be limited to a postage stamp. But The Malcolm X Restoration Project will prevent that from happening. 
The picture shown is just one idea we are suggesting among many good choices to have sculptured into a full-body statue of Malcolm. We are requesting other suggestions and ideas. If you have an idea or would like to help this effort, please contact our Southfield office: Malcolm X Restoration Project, 15700 W. Ten Mile Rd., Suite 212, Southfield, MI 48238. Or call us at 313 397-8159 or dsboatwright43@gmail.com. 
($BoatwrightDennis).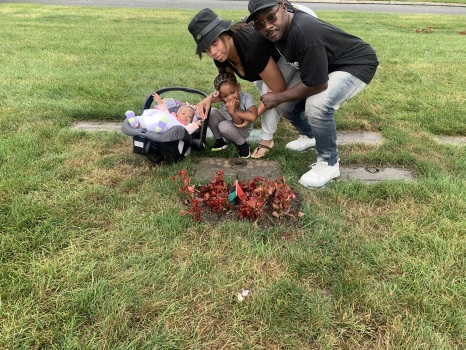 In the coming weeks we will present a formal outline of costs, suggested locations, and board members. We expect such initiative to be costly, but no price should be considered too high to elevate Malcolm X's legacy to the level it deserves.
 
Posted: Sun, Feb 6, 2022
Leave A Comment