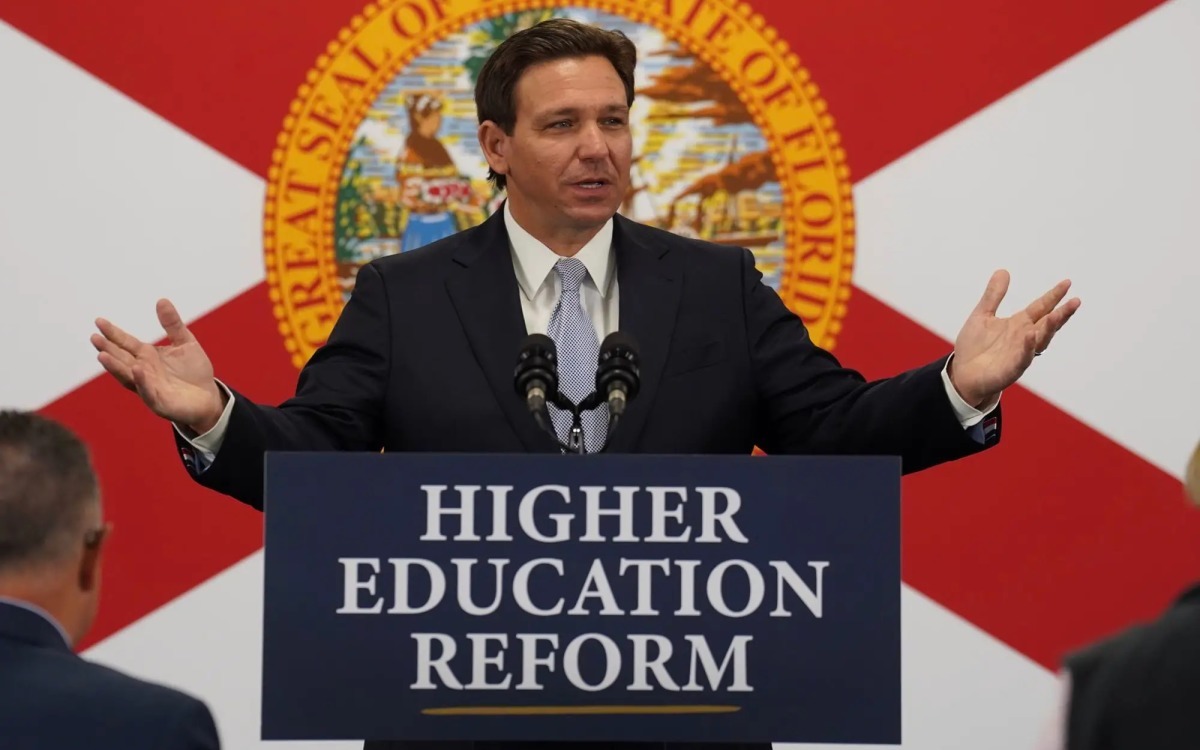 Bashir Muhammad Ptah Akinyele
Community Activist,
ASCAC Member,
Africana Studies Teacher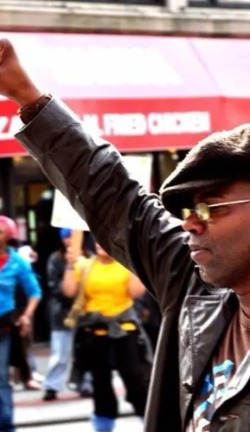 AP African American Studies: An Old Battle for the Soul of Black History
"The Europeans not only colonialized most of the world, they began to colonialize information about the world and its people. In order to do this, they had to forget, or pretend to forget, all they had previously known about the Africans."
-Dr. John Henrik Clarke
(Historian and A Respected founder of Africana Studies)

(I will use African and Black interchangeable to refer to Africana studies and people of African descent)

I am outraged that the College Board capitulated to the likes of Florida's Governor Ron DeSantis. Let's be clear! Governor DeSantis' effort to suppress aspects of AP African American history is just the tip of the iceberg. He reflects the thinking of many people in today's power structure. The US establishment has a very long racist history of viewing Black history as illegitimate history. Since our sojourn in the western world; we as Black people have struggled to resurrect our history, rescue our history, reconstruct our history, hold on to our own history, tell our own history, and challenge the world to respect Black History as legitimate history. Intensive academic efforts have been made to build a foundation for African-American history from many courageous and pioneering scholars. It began in the late 19th century with intellectuals such as W. E. B. Du Bois, Carter G. Woodson, and  Lorenzo Dow Turner. Even progressive white people added to the creation of African American Studies, such as Herbert Aptheker and Melville Herskovits. However, from the 20th century to the present, many Black historians took over the reigns of leadership for the study of African American history such as, Arturo Alfonso Schomburg, Willis Nathaniel Huggins, Drusilla Dunjee Houston, Yosef Ben Jochannan, Dr John Henrik Clarke, James Turner, John Hope Franklin, Lerone Bennett, George G.M. James, Chancellor Williams, John G. Jackson, Cheikh Anta Diop, Théophile Obenga, Molefi Kete Asante, Abdul Alkalimat, William Sales, Charshee McIntyre, Anthony Browder, Leonard Jeffries, Marimba Ani, Jacob H. Carruthers, Asa Hilliard, Rkhty Amen, and Maulana Karenga added to the struggle to fortify the validity of Black History to the eyes  of the world. Unfortunately, white supremacy and institutional racism have worked to distort African American Studies. Therefore, when Black history is allowed to be taught in schools and universities, most of its "versions" are taught from a watered-down, non-threatening, and safe perspective.

The power structure constantly works to take out historical figures and events in Black History that don't speak or teach to white hegemony. In this context, white supremacy and institutional racism effectively and efficiently established a  world view of history that promotes and promoted whiteness.Through the decades, Black people and people of color,  had been taught by white scholars from some of the western world's most elite colleges that Black History was nothing.  
In 1795, a German Professor named Johann Freidrich Blumenbach from Gottingen University  created the term Caucasian. But he argues in his "scholarly"work called De Generis Humani Varietate Nativa that white people are superior to all people of color, especially Black people. He said, "white or Caucasian was the first and beautiful and talented race,  from which all the others had degenerated to become Chinese, Negroes, etc."
Another white intellectual that contributed to the racist views of history  was named Dr. George Botsford. He was an Oxford trained Professor at Columbia University. He wrote a book called-A History of the Ancient World. His book was published in 1934 by the MacMillan Publishing Company. By the way, the MacMillan Publishing Company is still in existence today. The MacMillan Publishing Company has produced millions of books used in public schools across the United States of America for decades.
Dr. Botsford writes, "From the point of view of color three groups may be distinguished. The FIRST is the Black or Negro race of Central and Southern Africa. THEY ARE THE LOWEST IN INTELLIGENCE, AND HAVE CONTRIBUTED PRACTICALLY NOTHING TO THE PROGRESS OF THE WORLD. THE SECOND IS THE YELLOW OR MONGOLIAN RACE OF ASIA. THEY INCLUDE THE CHINESE AND JAPANESE, WHO HAVE LONG BEEN CIVILIZED, AND THE NOMADS, OR WANDERING PEOPLE, OF CENTRAL ASIA. SOME EUROPEANS, AS THE TURKS, HUNGARIANS, AND FINNS, BELONG TO THE SAME RACE. THE AMERICAN INDIANS ARE GROUPED WITH THEM BY SOME SCHOLARS; BY OTHERS THEY ARE REGARDED AS A DISTINCT RACE. THE THIRD AND HISTORICALLY MOST IMPORTANT GROUP IS THE WHITE OR CAUCASIAN RACE. TO THE WHITE RACE ARE DUE PRACTICALLY ALL IMPROVEMENTS OF THE PAST SEVEN THOUSAND YEARS. THE WHITE RACE IS TERMED CAUCASIAN BECAUSE SCHOLARS ONCE BELIEVED THAT ITS HIGHEST PHYSICAL PERFECTION COULD BE FOUND AMONG THE MOUNTAINEERS OF CAUCUS. THEY COMPRISED OF THE EGYPTIANS AND LIBYANS. THEY WERE THE CREATORS OF THE FIRST CIVILIZATION."
However, on the same page of his book, he argues that Kemet (Egypt) was once the greatest and the most important civilization in the world. But he only sees Kemet primarily and totally as a white civilization. He does not accept the fact that Kemet was a Black autochthonous civilization in Africa. Dr. Botsford writes, "so far as our knowledge goes the Egyptians were the first civilized people. They invented a system of writing as early as the fifth millennium (5000-4000 BC). We may say then, that the history of the world begins at this time."
Unfortunately, America's premier Egyptologist James Breasted in 1944 would continue a white supremacist argument that Kemetic (Egyptian) people, and the inhabitants of the Nile Valley, were white people, not Black people. He writes in his book called, Ancient Times, on page 12, that they "were dark-skinned, but nevertheless physically they belong to the great white race."
Years later, during the movements for Black liberation around the world from the 1950s to the early 1970s, white supremacists were still fighting to maintain white hegemony on the earth. In 1965, Oxford University history professor and scholar, Hugh Trevor- Roper, wrote in his book, The Rise of Christian Europe in page 9, "undergraduates demand that they should be taught the history of black Africa. Perhaps in the future, there will prove to be some African history to teach. But, at present there is none, or very little; there is only the history of Europeans in Africa."
But before Dr. George Botsford and James Breasted entered the picture to discredit the Black origins of Kemet and Nile Valley civilizations, white supremacists were already working to remove Black people from the annals of history. In their book, Types of Mankind: Ethnological Research, social scientists J. C Nott and George R. Giddon presented a white supremacist argument that Kemet and the Nile Valley were products of white people. In 1871 on page 77, they write, "both in Egypt and in Nubia, was originally populated by a branch of the Caucasian race."
But white hegemony did not stop at the whitening of Egypt (Kemet) by educators. They used many philosophers, theologians, and politicians to discredit Black people from history.
George Wilhelm Friedrich Hegel (1770-1831), German European philosopher and political theorist, wrote in his book called, A Philosophy of History, "Africans have no conception of God or of a higher level of consciousness other than mere flesh."
Reverend Buchner H. Payne, an American theologian, said in 1867, "God is light, and in him was no darkness at all.... And if God could not be the father of the Blacks, because he was white, how could our Savior, being the express image of God's person....carry such a demand of color into heaven, where all are white, much less to the throne." As quoted by John G. Jackson in his book called-Ages of Gold and Silver page 218.
Reverend Dr. Henri Junod, a Swiss Protestant missionary, wrote in 1931 that Black people, "are an inferior race, a race made to serve." As quoted by J.C. DeGraft-Johnson, in his book called-African Glory page 51-52.
Arnold Toynbee, another Oxford trained historian, wrote in his book, A Study of History in 1947, "the Black races alone have not contributed positively to any civilization."
Thomas Jefferson, author of the Declaration of Independence, one of the founding fathers of America and US democracy, wrote that "all men are created equal," and yet enslaved more than six-hundred Black people over the course of his life. Although he made some legislative attempts against American slavery, and at times bemoaned its existence. He also profited greatly and directly from the institution of slavery. In fact, he helped to write the language of the US constitution that protected slavery until 1865. Reading his writings, Thomas Jefferson did not view Black people as equals. He wrote that Black people are inferior to white people in his book called-Notes on the State of Virginia. He writes, "Comparing them [Black people] by their faculties of memory, reason, and imagination, it appears to me that in memory they are equal to the whites; in reason much inferior, as I think one could scarcely be found capable of tracing and comprehending the investigations of Euclid: and that in imagination they [Black people] are dull, tasteless, and anomalous."
Woodrow Wilson, the 28th President of the United States. He served in the White House from 1913 to 1921. But before becoming the President of the United States, he was once the 34th Governor of New Jersey and the former President of Princeton University. President Wilson was a politician, lawyer, and an academic. He once said, "[Reconstruction government was detested] not because the Republican Party was dreaded but because the dominance of an ignorant and inferior race was justly dreaded."
As a consequence from the world being engrossed in white supremacy and institutional racism, the Ron DeSantises of the world see the study of ancient African Kemet (Egypt) for its foundation as the origin of civilization and religion as a threat. They see the study of slave rebellions as a threat. They see the study of slavery as the impetus for American and European monopoly capitalism as a threat. They see the study of segregation as the American stain of democracy as a threat. They see the study of Civil Rights and Black Power as a means for social justice and Black indepence as a threat. They see the Black freedom struggle; which became the inspiration for making democracy real for everyone in the United States and the template for social justice movements of other oppressed groups (i.e., indigenous peoples rights, Asian rights, Latino rights, LBGTQ rights, etc) as a threat. They see the study of historical figures like Imamu Amiri Baraka, a freedom fighter for democracy and Black liberation, as a threat. They see the study of the writings of Ta-Nehisi Coates on reparations as a threat. They see the study of cointelpro (the counterintelligence program) a secret police program that destroyed the lives of many Black leaders and neutralized many Black organizations as a threat. They see the study of the call for Black Lives to Matter that brought attention to rampant police and racial violence in Black community as a threat. They see the study of the 1619 Project as a threat. Any study of history that challenges the view of white domination in the world is going to be seen as a threat, especially Black History.

Reporters Anemona Hartocollis and Eliza Fawcett documented in the Feb. 1, 2023 edition of the New York Times that the College Board acquiesced to the pressures of white people. They said, "after heavy criticism from Gov. Ron DeSantis, the College Board released on Wednesday an official curriculum for its new Advanced Placement course in African American Studies —  stripped of much of the subject matter that had angered the governor and other conservatives.

The College Board purged the names of many Black writers and scholars associated with critical race theory, the queer experience and Black feminism. It ushered out some politically fraught topics, like Black Lives Matter, from the formal curriculum.

And it added something new: "Black conservatism" is now offered as an idea for a research project."

You can read about white domination pressuring the College Board to change AP African American Studies by clicking this link:

(https://www.nytimes.com/2023/02/01/us/college-board-advanced-placement-african-american-studies.amp.html)

We must not forget that white hegemony has a long track record of dogmatic racial intellectual biases toward Black people, especially Black History. They were the first people to distort our history. Some white people went as far to write "scholarship" fabricating and falsifying historical evidence about Black history to say to the world that Black people have no history.  Unfortunately, this racist world view of African American Studies  was presented to America and the world in many ways to justify the enslavement, colonization, and oppression of Black people for centuries. 

Because of the conditions of white supremacy and institutional racism; Governor DeSantis, and his elk, have been severely miseducated on history themselves, especially African American history. Their knowledge of the US and world civilization is completely narrowed.Therefore, they are intentionally misconstruing the teaching of AP African American Studies with critical race theory.

This is not new. In American history, we have examples of white people attacking or ignoring our history.  Back in the 1990s, Afrocentricity was berated by white hegemony when it began to challenge America's way history is taught in schools and universities. They employed "scholars" like Dr. Mary Lefkowitz to undermine Afrocentrism in the 1990s.  

Their outrage over Afrocentrism is well documented by Ken Ringle. He wrote back in the June 11, 1996 edition of the Washington Post the following, "for the past few years Lefkowitz has been a central figure in a noisy academic battle over how much, if anything, the civilizations of ancient Greece and Rome -- and all Western thought -- owe to the cultures of Africa, and particularly Egypt.

Her latest book, "Not Out of Africa: How Afrocentrism Became an Excuse to Teach Myth as History" (Basic Books, 1996), has become a lightning rod for racial conspiracy theorists, antisemites, black nationalists and academic leftists."
Your can read more information about this movement to undermine Afrocentrism in the link:
(https://www.washingtonpost.com/archive/lifestyle/1996/06/11/a-professors-collision-course/e1c82463-45cd-43db-8959-8a4f08833adb/)
The late Cornell University scholar and professor Dr. Martin Bernal, an internationally respected writer of European classics, wrote Black Athena. His important anti-racist work was published back in 1987. His book argues that Kemet (Egypt) played a major role in helping to create Greek philosophical, scientific, religious, and liturgical cultural traditions. The original African name of Egypt is Kemet. When translated from the Medu Neter (Hieroglyphics), it means land of the Blacks. 
Dr. Bernal once participated in a huge debate in New York City with Professor Lefkowitz. The debate also included, Professors Guy Maclean Rogers (Black Athena Revisited), and John Henrick Clark (Africana Studies). It was moderated by legendary journalist Utrice Leid (W.B.A.I ) in 1996. At the debate, Dr. Bernal said, "Not Out of Africa is an extremely provocative book."
Dr. Bernal, who was white, wrote a review of the book Not Out of Africa, in the London Review of Books dated on December 12, 1996 titled, "Whose Greece."
He wrote, "Mary Lefkowitz's concern, or obsession, with Afrocentrism emerged suddenly in 1991, when she wrote a review of my book Black Athena for the New Republic. As a professor of classics, she was appalled to discover that people were writing books and teaching that Greek civilisation had derived – or even been 'stolen' – from Egypt, and claiming that the Ancient Egyptians were black, as were Socrates and Cleopatra. The Afrocentrists maintained that Greece had been invaded from Africa in the middle of the second millennium, that Greek religion and the mysteries were based on Egyptian prototypes, and that what was called 'Greek' philosophy was in fact the secret wisdom of Egyptian Masonry."
Dr. Bernal went on to say, "For this reason, she has published a series of overlapping articles denouncing these Afrocentric 'myths'. Not Out of Africa is a compilation of these pieces, along with some added material and new arguments. The blurb on the back of the book proclaims it to be 'a thoughtful inquiry', 'detailed, carefully researched and fully documented'. In fact, this is not an argument conducted with the Afrocentrists, but an attempt to finish them off." (https://www.lrb.co.uk/the-pape)
The establishment was threatened by Afrocentrism. Through Afrocentrism, Black people challenged  the mainstream to accept several historical facts: 1) all humanity came from Africa, 2) the first major civilizations emerged on the continent of Africa, 3) Kemet (Egypt) was a Black civilization and its culture laid the basis for western human society, and 4) that Black people contributed greatly to the establishment of America and the development of human civilization. They worked to stop Afrocentrism. They saw Afrocentrism undermining white hegemony in America and in the world. The Afrocentric view of history had to be discredited.

But before white hegemony's fight against African American Studies in the 1990s, African American student activists during the Black Power era of the late 1960s pioneered the importance of African American Studies in schools and universities. They called for the teaching of African American studies and the establishment of Africana Studies departments on college campuses across the United States.

This movement for African American Studies was led by Black Howard University students in 1968. Stefan Bradley on December 19, 2019, wrote in the blog called- Process History Org about this history. It is titled -Toward Black Higher Education in 1968.

He said, "by 1968, Howard University was undergoing an identity crisis.  The university president, James Nabrit, and trustees strove to make the HBCU a Negro version of Harvard while a progressive contingent of students wanted to make it a Black university.  Howard should serve the needs of the surrounding community and race, they argued; further, they exclaimed, students should have the opportunity to explore the experience and culture of black people by way of Black Studies.  In March, students took over the administration building, challenging institutional elitism and what they viewed as an adherence to white standards.  Student leaders negotiated with trustees, including famed psychologist Kenneth Clark, a key influencer of the 1954 Brown v. Board decision, and eventually won concessions.  The episode at Howard most poignantly illustrated what psychologist Theodore Cross called the "Negro to Black conversion experience, which affected black people—but especially youth— during this period.  As part of the process, youth rejected Negro accommodationism of the past and asserted a new black self-identification.  Despite their privileged education, students shared blackness (and it all it invoked) with the masses of the race."

You can read more about the Black student movement for African American Studies in 1960s at this link:

(https://www.processhistory.org/bradley-1968/)

Therefore, the teaching of Black history is still viewed as a threat to the system. And in their eyes, it must be dismantled and destroyed completely in order to keep the fabricated lies of America and western civilization flourishing to pass it off as the only legitimate history in the world to justfly white supremacy and institutional racism; and to keep Black people and the world miseducated about African people's contributions in the development of American and human civilization.

But most importantly, Black History must continue to be colonized by white hegemony to extend their control over any ideas that may inspire humanity to research the importance of historical facts, the struggle for Justice, the movement for the resistance to oppression, and for Black humanity to fight for Black liberation.

-Bashir Muhammad Ptah Akinyele is a community activist and a member of ASCAC (the Association for the Study of Classical African Civilizations). He is also a history and Africana Studies teacher at Weequachic High School in Newark, NJ and an active adherent to the Nation of Gods and Earths.
P.E.A.C.E (Proper Education Always Corrects Errors)!
Hotep (An Ancient African / Kemetic / Egyptian Written Word for Peace)!
Posted: Mon, Feb 13
Leave A Comment